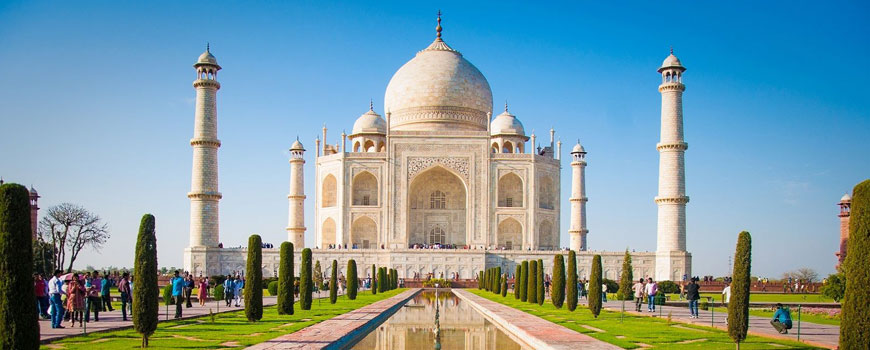 Overview
Mohabbat the Taj is a play that depicts the saga of love. The drama is set in the 16th century and portrays the lavishness and grandeur of Mughal era. It also portrays the true and immortal love of Shah Jahan and his beautiful wife Mumtaz. Conceptualized by Ashok Kumar Jain, chairman of Kalakriti Cultural & Convention Centre, it will help in rebuilding the interest in Indian history and culture.
Highlights of Tour :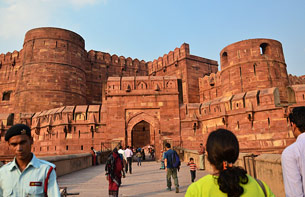 isit India's two UNESCO World heritage site – TAJMAHAL & AGRA FORT
In-depth guided tour of iconic symbol of love marble structure Taj Mahal commissioned by Shahjahan, which is one of the seven wonders of world and Tomb of Itmad-Ud-Daulah.
Explore Mughal Architecture of huge Agra Fort, which was actually developed on Badalgarh Fort built by Raja Badal Singh and got significance as power center, when Mughal Emperor Akbar converted the same to Military Fort.
After Breakfast Pickup from Hotel and drive to Agra , En route visit Sikandra , visit Taj Mahal, Agra Fort. and evening back to Delhi, and Transfer to Hotel/ Airport.
Taj Mahal
The most beautiful building in the world. In 1631 the emperor Shah Jahan built the Taj Mahal in memory of his wife Mumtaz, who died in childbirth. The white marble mausoleum at Agra has become the monument of a man's love for a woman.

Shah Jahan came to power in 1622 when he seized the throne from his father, while murdering his brothers to ensure his claim to rule. He was known as an extravagant and cruel leader. But he redeemed himself by his generosity to his friends and the poor, by his passion in adorning India with some of its most beautiful architecture, and by his devotion to his wife Mumtaz Mahal - "Ornament of the Palace." He had married her when he was 21, when he already had two children by an earlier consort. Mumtaz gave her husband 14 children in eighteen years, and died at the age of 39 during the birth of the final child. Shah Jahan built the Taj Mahal as a monument to her memory and her fertility, but then relapsed into a life of scandalous behavior. This tomb was only one of hundreds of beautiful buildings that Shah Jahan erected, mostly at Agra and in the new Dehli that came into being under his planning.
Agra Fort
Agra Fort is among the finest examples of the fusion architecture that has dominated the Mogul period. The assimilation of these different styles has given the buildings within the fort a distinctive look. To name a few, for example, the Jahangir Palace built by Akbar is the most magnificent blend of Persian and local style where as Divan-e-Aam mixes subtleness of Turkish exteriors with the complex pattern of Persian architecture. Other buildings within the premises of Agra Fort either have a mixed style or conform predominantly to the Islamic style. Some of the important buildings inside the Agra Fort include Jahangir Mahal, Divan-e-Aam, Divan-e-Khash, Khas Mahal, Anguri Bagh, Musamman Burj, Moti Masjid, Mina Masjid and Shish Mahal among others.
Akbar's Tomb at Sikandra
4 kilometers from Agra is Akbar's tomb at Sikandra which is an excellent example of assimilation of different styles of architecture and it represents a significant departure from the earlier Mughal buildings. The tomb carries the characteristic flavor of the airy tiered pavilions of the Agra Fort and Fatehpur Sikri.

Akbar started building the magnificent edifice at Sikandra, which was later completed by his son Jahangir after his fathers death in 1605. The tomb, as it stands today, is in a large walled garden on the Delhi-Agra road. The tomb can be entered through an elegant southern gateway, which leads into the huge enclosed garden. This magnificent gateway is covered with floral and geometrical arabesque decoration in white and colored marble is crowned with four elegant minarets in white marble.